Nostalgic Costumes For Millennials
Halloween is definitely at the top of our fav Holiday list but we're getting up there in age and we don't have any kids so unless we throw a party (which we will) there really isn't a dedicated reason for the OHBI gals to dress up. For the past few years our costumes have been nostalgic to say the least...we're just trying to relive our youth and revive the magic of the 90's. It's working pretty well if you ask us! We try our best to be frugal gals and avoid spending our hard earned moolah on things we won't wear again. When it comes to Halloween, there is no exception to the frugal golden rule! We've raided our closets to make our costumes work and only purchased a few key pieces that we would actually wear again!
As IF…
Y'all, Target came through this year with a collection from Wild Fable that is giving us life! We all know Cher and Dionne by their ridiculous yet amazing matching sets. Lucky for you and the rest of the world matching printed sets are totally in and we don't see them going away anytime soon! Here's how to live and be a Cher…find yourself an iconic yellow plaid matching set, some black loafers, and a mini backpack.
2. Hit Me Baby, One More Time!
The princess of pop will always have us singing "Hit me Baby one more time!" You can rock the original pop Queen costume with just seven simple items. We wouldn't be surprised if you wore all of them again too!
Like we said matching sets are totally in! Mel B a.k.a Scary Spice knew how to rock animal print like no ones business. We'll be honest every year we think leopard/cheetah print won't return and it does so we guess it's safe to assume you'll get plenty of use out of this two piece set from ASOS. Be bold and make this print an addition to your Autumn wardrobe! You can take it to the next level by pairing it with matching leopard print shoes. If it's a bit too much print for you, opt for some solid black platform boots. You'll really complete the look by thinking BIG… with big hair!
4. Now That's Girl Power!
This Spice Girl always rocked her iconic pig tails and lollipop while keeping a positive attitude 100% of the time. What young 90's Queen didn't want to be Baby Spice? This Halloween you can make your Spice Girl squad dreams come true with the help of a few simple items.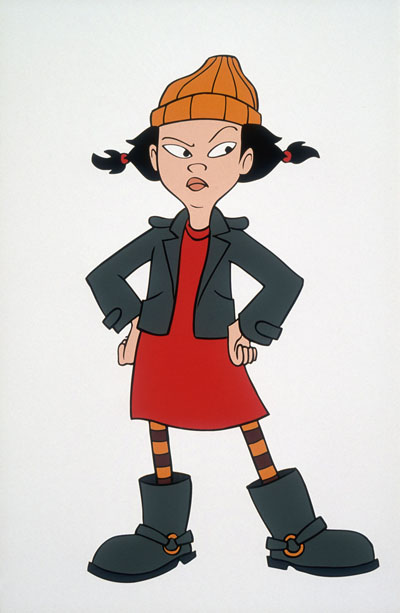 A little gal with a big attitude. Grab your leather jacket and a yellow beanie and you can easily rock this costume with the help of a few other items. In case you don't want to wear knee high striped socks ever again, snag some off Amazon for only a few bucks!
Selena also known as La Reina is known for her iconic bustiers! We're living for her chic look after she chopped her locks. All you need is a bold red lip, the biggest hoops you can find (remember the bigger the hoops the bigger the heart y'all) the cutest black bra you own and some black high waist jeans! To take this look to the next level add a western style belt and captain's cap.
We hope this round up of items that you could wear again helps narrow down your Halloween costume choice this year! As always we would love to connect with y'all so find us on all of the social medias and make sure you share your Halloween costumes! Even if your costume doesn't fall under the umbrella of nostalgia, we're sure you'll be rocking it!
Can y'all take a guess at what the OHBI gals are going to be this year?!?
xoxo
S&A
OHBI