#freethewrist
Wedding season has officially begun and at OHBI we abide by a few guidelines as wedding guests. First off, we never wear all white (for obvious reasons) and let's be honest, there should never be any confusion as to who the bride actually is. Save your white dress for literally any other occasion. Second, we always take a hair tie because you know we will be hitting the dance floor later (cue finger guns and a lot of clapping). The problem is hair ties are a huge eye soar and typically tend to leave that unfortunate indent around your wrist, our solution: Maria Shireen!
First lets start off by telling you who Maria Shireen is! As with most great inventions this product was created out of necessity. Shireen's husband noticed the indentations that hair ties left on her wrist and created a chic solution for her, and now we're reaping the benefits! Maria Shireen created a practical fashion accessory and became the original brilliant makers of the HairTie bracelet. They offer three collections that include Bittersweet, Athliesure, and Pure by Maria Shireen.
If we're being honest, we always have great intentions when we get ready for the day, but we don't leave home without a hair tie because our hair is usually going to end up in a bun. Weddings are no different so we took our Maria Shireen to a beach wedding and put its flawless design to the test! Thanks to this amazing bracelet our wedding attire was able to stay classy and the hair tie looked like a part of our outfit instead of an eyesore. Of course once we got down on the dance floor we needed to put our trusty hair tie to use. Another perfect element of this product is that with the hair tie in use we still had gorgeous bracelets on our wrists!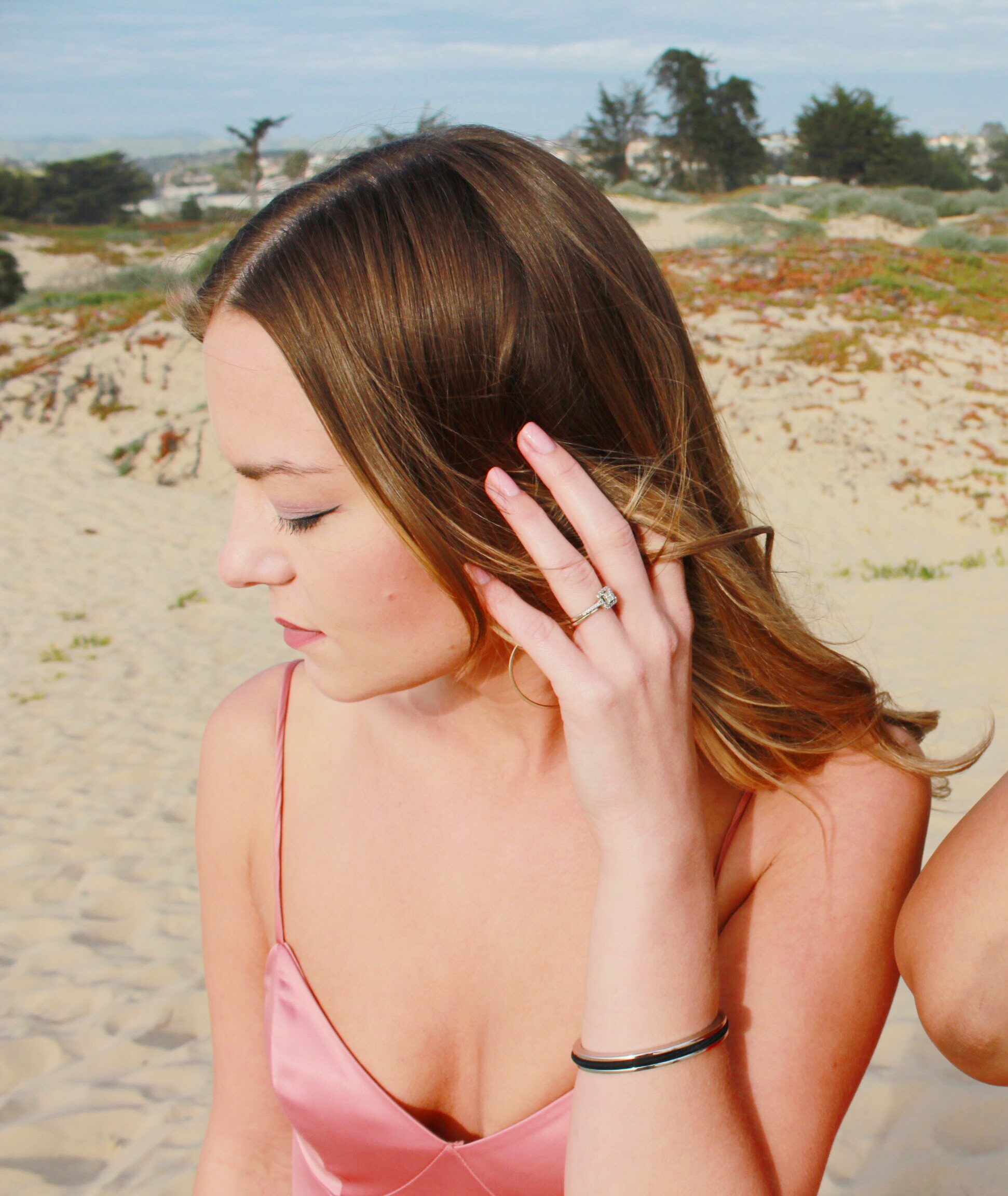 Our hair tie bracelets are from the bittersweet collection and are both made from stainless steel with different finishes. This Laurel design features a beautiful silver finish while this rose gold bracelet features a Flower design at each end of the bracelet. We love the sophistication and elegance these bracelets bring to our wardrobes! Seriously, insert the "heart eyes" emoji because we're kind of in love.
If giving back is a priority when you shop, Maria Shireen offers the CHARITY TIES collection. A ten dollar donation is made to the respective foundation for each CHARITY TIE sold. The foundations that are supported are postpartum awareness as well as the prevention and early detection of ovarian and breast cancer. Each of these bracelets are engraved with #bandofstrength on the inside. This inspiring product encourages women to stand together and support one another.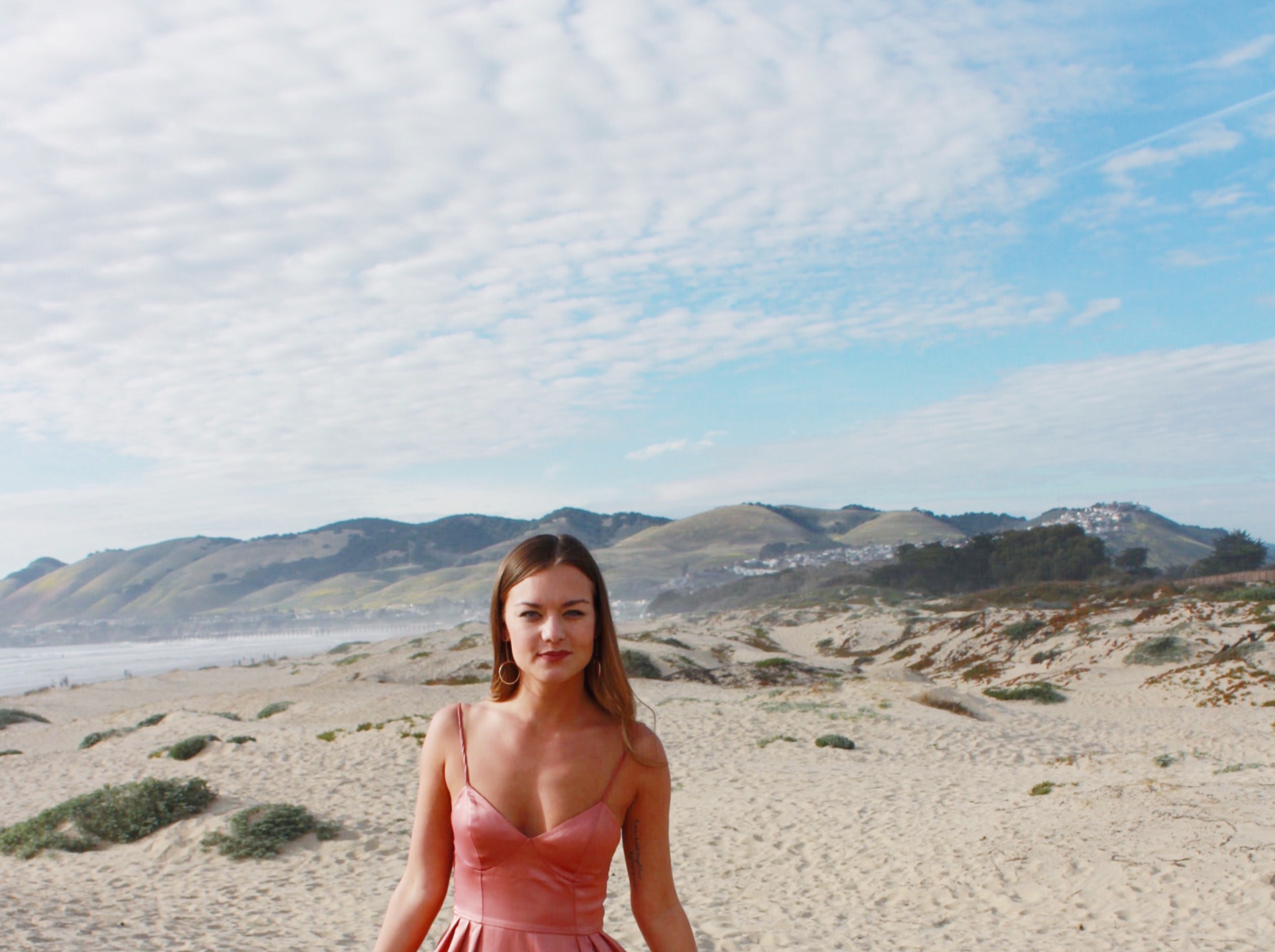 We're giving all the credit to this fantastic bracelet for keeping our wedding outfits elegant and classy. We dare you to #freethewrist and treat yourself to this fab product. You can receive 30% off from the Athleisure collection with code: MSACTIVE until April 17th. Don't hesitate to take advantage of this deal and make sure you get your bracelet today!
We have to give a shout out to the couple who hosted the amazing beach wedding we attended. Congrats to the beautiful and kind-hearted couple (Alex & Corey) for tying that metaphorical knot and saying "I Do"! Cheers to calling each other baby all the time (and forever)!
What a wonderful first collab with one of our favorite brands, Maria Shireen. We hope you feel inspired to support such an awesome company and treat yourself! Share your Maria Shireen pics on Instagram using #freethewrist!
xoxo
S&A
OHBI